Avinol PM Is The Solution For
Better Sleep & Better Health


An herbal formula, Avinol PM includes a blend of clinically proven herbs that alleviate anxiety & worry and restore your circadian clock. This makes falling asleep easier & faster and just as importantly helps you stay asleep. Furthermore, if you wake up for bathroom breaks you can easily fall back to sleep.
The result is your mind & body both wake up refreshed, energized, and with a clearer train of thought to power through the day ahead.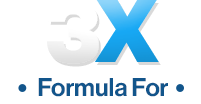 Restful Sleep & Immune Function Relaxtion
Deep Restorative Sleep

Supports healthy and restful sleep patterns.

Boost Mental Clarity

Proper sleep optimized mental performance.

Reduces Stress & Worry

Aids with deep relaxation & mood elevation. Calms racing thoughts.